WMSTR Past President
Administrator
WMSTR Lifetime Member
After a little mis-cue on steam school weekend, a problem area near the visitors crossing was identified and the RR crew wasted no time in getting things improved. Many feet of track was torn up, upwards of 50 ties removed, ditches dug, and drain tile installed, and of course the rail had to be re-installed and spiked.
Many people have been working on this project since late June. Too many to mention (as I would forget someone) and I have driven by them time and time again, sometimes stopping to visit... but never thinking to take a photo or two of the folks at work! Believe me... these guys know how to work! I guess they are self motivated, and seldom ask me or anyone else on the board for any advice or help, so they get forgotten! That is not at all intentional! I promise to get better at getting them billing here!
In this pic, Ken and Carole R, Raymond A, and Bonnie A are on the business end of the chute sending some rock down to cover the drain tile they put in the bottom of the ditch they dug. The idea is to dry up the RR bed.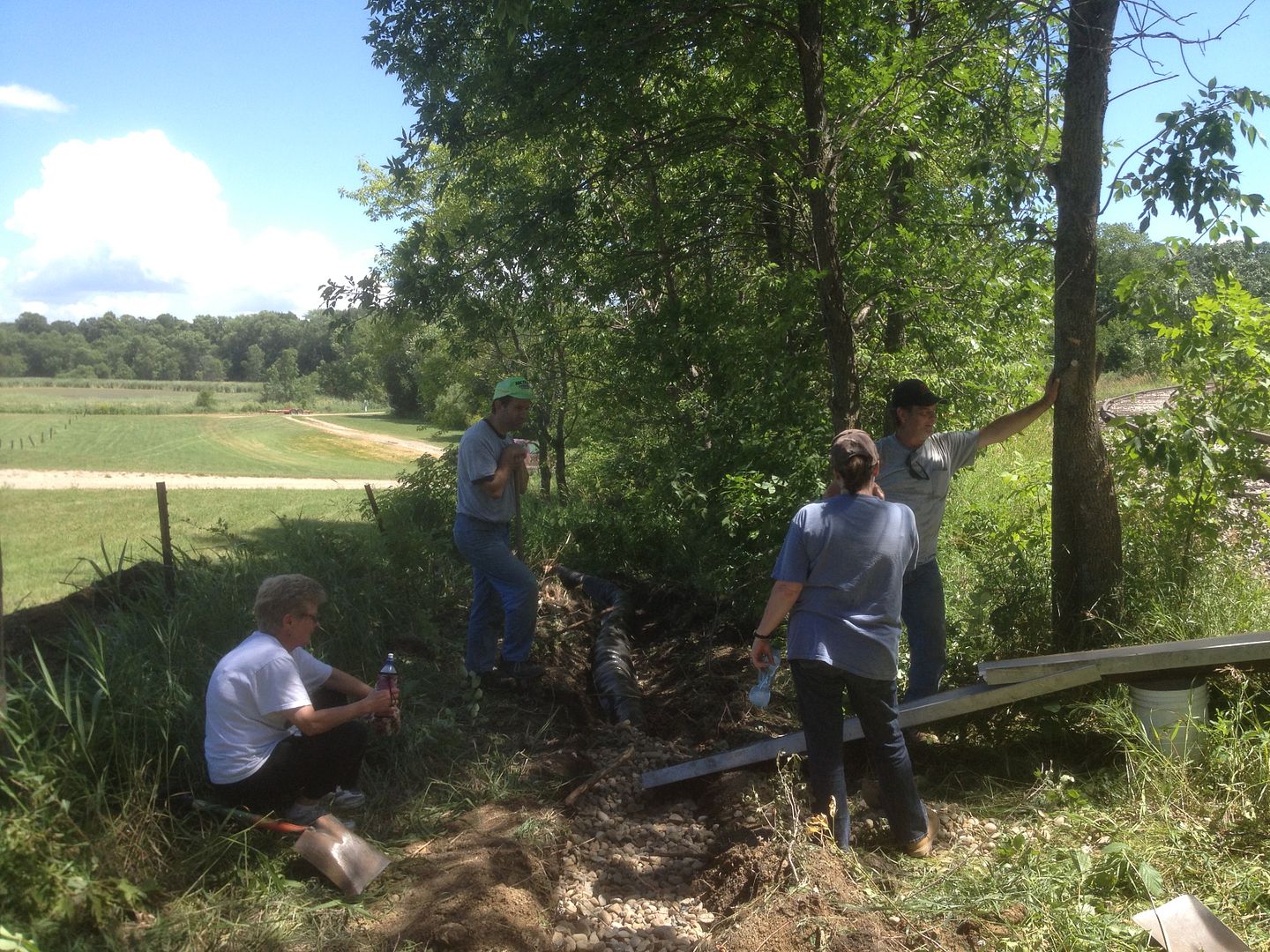 A wider shot of the same crew... (Ken still holding up the same tree) this one including "Tootles" the track hopper. Jerry A is hiding behind Tootles. It was his job to pull the lever sending rock down to the crew. Klinger was there somewhere too, as was Gary A helping the rock flow to the bottom of the chute.
Later in the day, attention turned to spiking the rail back down to the new ties.
Maybe some RR crew member will come by here and let us know what this project really entailed!